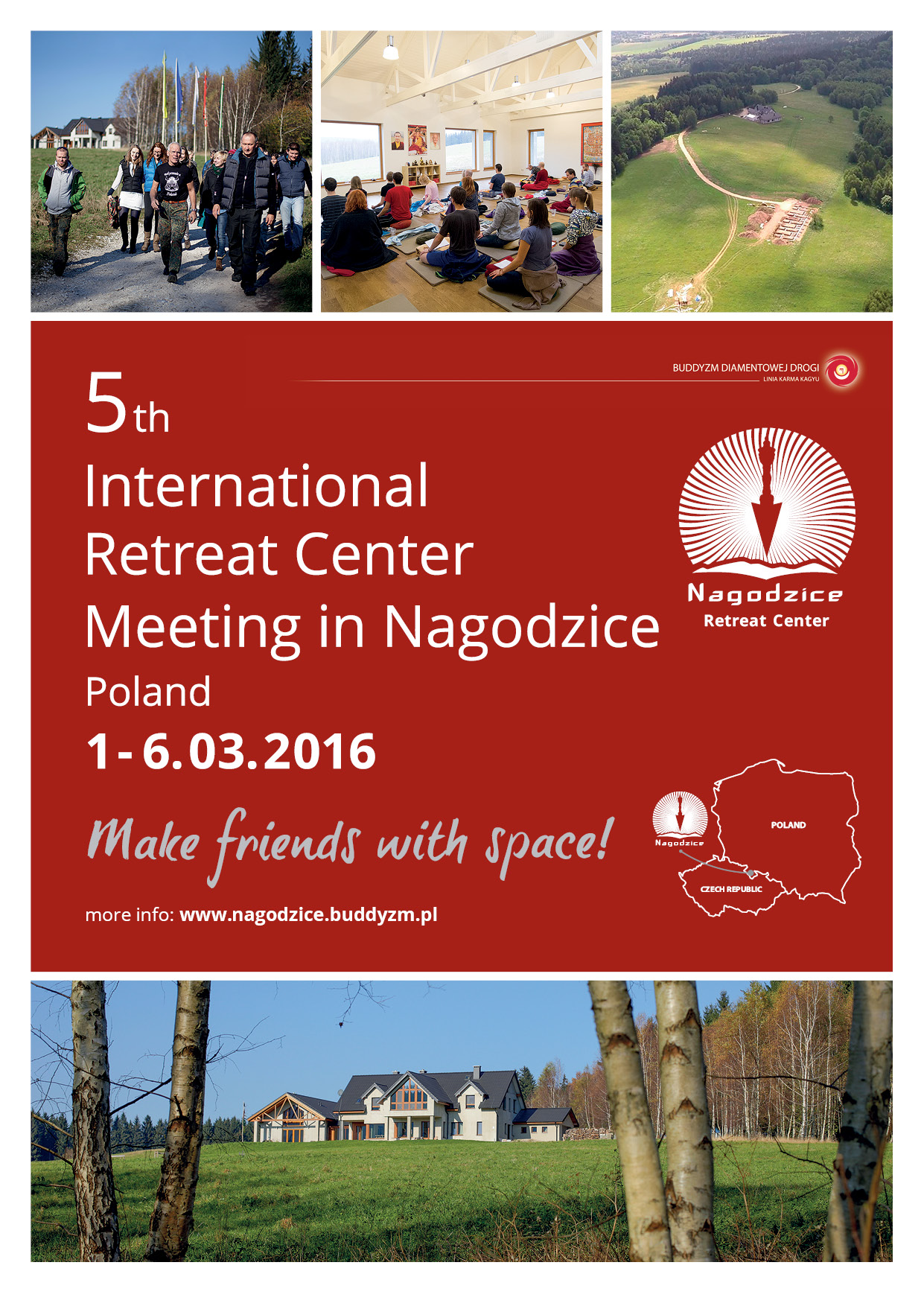 Nagodzice 1st – 6th of March 2016
General program:
01.03
Tuesday (arrival day)
Evening meditation session – XVI Karmapa
02 – 03.03
Retreat (4 meditation sessions per day)
03 – 06.03
Thursday evening
International Retreat Center Meeting
Detailed plan of the meeting soon.
How to get to Nagodzice?
By train: you can go to Miedzylesie by train, before your arrival let us know and we will pick you up from railway station. It is about 20 min. by car from Międzylesie to Nagodzice.
Shuttle from Miedzylesie: we can pick you up from railway station in Międzylesie by car. It costs 1,5 euro. Please call us earlier.
By car: Take direction to Klodzko city. From Klodzko take a route 33 towards Miedzylesie and Boboszow. When you arrive to Międzylesie pass Orlen petrol station on the right, after 350 meters turn sharply right taking route 389 towards Kudowa Zdroj. Follow this road for 3 kilometres uphill ignoring Nagodzice village sign. When you reach the highest point of the hill turn left into the dirt track. The road will be visibly signed by Nagodzice team. Then go up through the forest about 1 km and take the right road to the destination (there will be sign to the center). In case of snow or deep mud on this road we will prepare and visibly signed parking for cars in the lower meadow so then please don`t drive up the hill.
GPS
50.164547, 16.635012